Australian Dollar Exchange Rate Strengthens on Chinese GDP Data, IMF Releases Global Outlook
16 Jul 2012 at 4 PM - Written by John Cameron
STORY LINK Australian Dollar Exchange Rate Strengthens on Chinese GDP Data, IMF Releases Global Outlook
The 'Aussie' (AUD) has started the week trading at a respectable level against the US Dollar after reclaiming some of the losses it made last week. At 6am this morning the currency hit the 1.023 mark before slipping to the region of 1.022. The strengthening comes after the release of China's GDP data for the second quarter of 2012. The figures were better than many analysts were predicting and as a result the commodity based currencies made gains. Against the Euro the 'Aussie' is trading in the region of 0.836, against the British Pound it is trading in the region of 0.657.
The 'Kiwi' (NZD) remains little changed from the levels it was trading in at the end of last week. It has seen a small rise as it follows the 'Aussie' rise thanks to China's latest GDP data release. Many investors are waiting to see the outcome of tomorrow's consumer price index release. New Zealand consumer prices rose 0.5 per cent in the three months ending in June, unchanged from the first quarter.
That would see annual inflation slow to 1.1% from an annual pace of 1.6%, just within the Reserve Bank's target band of between 1% and 3 %. Against the US Dollar the 'Kiwi' is trading in the region of 0.7961 and 0.512 against the British Pound. Against the Euro it is in the region of 0.651.
Elsewhere the International monetary fund released the latest report for its World economic outlook.
The biggest downward revisions were to the UK, now expected to grow by 1.4% in 2013. In April it predicted 2%.The forecast for growth in 2012 was also reduced for the UK, down to 0.2% from the 0.8% cited in April.
Measures announced by the Bank of England and finance ministry on Friday said that they would make £80billion of cheap financing available to help banks lend to households and small businesses. In a bid to get the UK economy moving once more the government also announced a £9.4 billion scheme for a huge overhaul of the country's railway system.
The IMF did not say whether it was now time for Britain to temporarily abandon the deficit-cutting plan that the country's Conservative-Liberal Democrat government has made the centrepiece of its political strategy.
The IMF's prediction for world output this year - as measured by gross domestic product - was little changed at 3.5%.
Buying Property Abroad? Ask our resident FX expert a money transfer question or try John's new, free, no-obligation personal service! ,where he helps every step of the way, ensuring you get the best exchange rates on your currency requirements.
TAGS: American Dollar Forecasts Australian Dollar Forecasts Daily Currency Updates Dollar Pound Forecasts Euro Forecasts Euro Pound Forecasts New Zealand Dollar Forecasts Pound Australian Dollar Forecasts Pound Canadian Dollar Forecasts Pound Dollar Forecasts Pound Euro Forecasts Pound New Zealand Dollar Forecasts Pound Sterling Forecasts Pound Yen Forecasts
Comments are currrently disabled
Related Stories:
Latest News:
Daily Market Updates
Major Currency Forecasts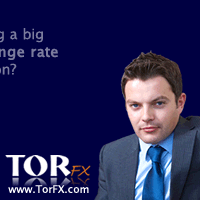 Currency Pairs