Exchange Rates Today: Euro to Pound Sterling Fresh Low as Commodity Currencies See Mixed Results
18 Jul 2012 at 6 PM - Written by Ben Hughes
STORY LINK Exchange Rates Today: Euro to Pound Sterling Fresh Low as Commodity Currencies See Mixed Results
The Euro has hit a new three and a half year low against the British Pound after German chancellor Angela Merkel warned that the European project is at risk unless Eurozone leaders and policy makers work harder to resolve the regions ongoing debt crisis.
Elsewhere the 'Aussie' touched a fresh two-week high against its US relation following the outcome of yesterdays Federal Reserve congressional hearing. The Australian Dollar held a three-day advance after the country's leading economic indicator rose to the highest level since August.
Currently the 'Aussie' is trading in the region of 1.033 against the US Dollar and 0.843 against the Euro.
The 'Kiwi' slipped to a seven week low against its Australian counterpart after traders predict that the country's reserve bank will cut the official cash rate over the coming year. The 'kiwi' fell to 77.21 Australian cents from 77.53 cents yesterday, holding near its lowest level since May 28th. Weaker dairy prices also weighed on demand for the kiwi dollar, as trade-weighted prices fell 0.9%, led by a 6.4% decline in whole milk powder.
Currently the 'Kiwi' is trading in the region of 0.797 against the US Dollar, 0.650 against the Euro and 0.509 against the British Pound.
The Canadian Dollar ended yesterday's trading session higher against its US neighbour after the Bank of Canada decided to leave its key rate unchanged at the 1% mark and indicated that it was still leaning towards raising interest rates in the near future. The commodity sensitive currency also benefitted from rising oil prices. The Canadian Dollar has slipped slightly today after the price of copper dropped following the Federal Reserve chairman's speech last night.
Currently the 'Loonie' is trading in the region of 0.987 against the US Dollar, 0.803 against the Euro and 0.631 against the British Pound.
Buying Property Abroad? Ask our resident FX expert a money transfer question or try John's new, free, no-obligation personal service! ,where he helps every step of the way, ensuring you get the best exchange rates on your currency requirements.
TAGS: American Dollar Forecasts Australian Dollar Forecasts Canadian Dollar Forecasts Daily Currency Updates Dollar Pound Forecasts Euro Forecasts Euro Pound Forecasts New Zealand Dollar Forecasts Pound Australian Dollar Forecasts Pound Canadian Dollar Forecasts Pound Dollar Forecasts Pound Euro Forecasts Pound New Zealand Dollar Forecasts Pound Sterling Forecasts
Comments are currrently disabled
Related Stories:
Latest News:
Daily Market Updates
Major Currency Forecasts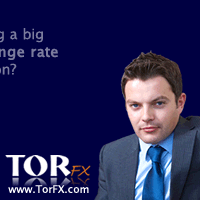 Currency Pairs