British Pound Sterling Strikes New High Against the Euro as Doubts Remain over Spanish Bailout
19 Jul 2012 at 7 PM - Written by John Cameron
STORY LINK British Pound Sterling Strikes New High Against the Euro as Doubts Remain over Spanish Bailout
The Pound has struck a new 3 ½ year high against the Euro this afternoon after the single currency weakened further on the back of comments made by the German Finance Minister Wolfgang Schaeuble. The minister said that Spain must take guarantees for its bailout funding, piling on the pressure and worries that European leaders will struggle to halt their sovereign debt problems.
The euro hit session lows at $1.2229 in the wake of Schaeuble's comments and was last at $1.2242, down 0.3 percent on the day. Spanish 10-year yields climbed back above 7 percent after Schaueble's comments, from about 6.9 percent just before. Spain earlier sold 3 billion euros in debt at a higher cost than previous auctions.
Analysts expect the euro to retest a two-year low of $1.2162 hit last week because investors, discouraged by a lack of progress being made towards solving the euro zone debt crisis, continue to shun the currency in favour of safer havens.
The UK currency also edged higher towards 1.57 versus the U.S Dollar but in the main the Pound continues to struggle against the commodity-driven currencies like the Australian Dollar and South African Rand. The Pound has surged to a rate close to 1.28 versus the Euro, despite speculation over a deeper recession and further quantitative easing from the Bank of England. This provides a strong indication of just how weak demand is for the Euro and it now seems inevitable that we'll see long-term resistance levels challenged in the region of 1.30.
The Australian and New Zealand and Asian stocks advanced amid speculation the Federal Reserve and the Chinese government will take further steps to encourage economic growth. The dollar fell earlier against all of its 16 most-traded counterparts as demand for safety ebbed.
Buying Property Abroad? Ask our resident FX expert a money transfer question or try John's new, free, no-obligation personal service! ,where he helps every step of the way, ensuring you get the best exchange rates on your currency requirements.
TAGS: American Dollar Forecasts Australian Dollar Forecasts Daily Currency Updates Dollar Pound Forecasts Euro Forecasts Euro Pound Forecasts New Zealand Dollar Forecasts Pound Australian Dollar Forecasts Pound Dollar Forecasts Pound Euro Forecasts Pound New Zealand Dollar Forecasts Pound Sterling Forecasts
Comments are currrently disabled
Related Stories:
Latest News:
Daily Market Updates
Major Currency Forecasts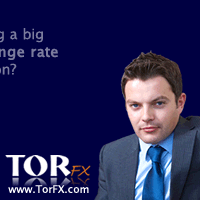 Currency Pairs