AUD & NZD Dollar Exchange Rates Rally After Chinese PMI data, Yen Euro Hits 11 Year High
24 Jul 2012 at 2 PM - Written by John Cameron
STORY LINK AUD & NZD Dollar Exchange Rates Rally After Chinese PMI data, Yen Euro Hits 11 Year High
The release of the latest PMI out of China saw the currencies of the Australian and New Zealand dollar perk up once again after the data showed that China's manufacturing output grew at its fastest pace for nine-months.
The data was welcome news to the Aussie and Kiwi who regard China as one of their most important trading partners. The 'Kiwi' rallied in local trading this morning following the better than expected PMI data out of China and an upbeat speech by the governor of the bank of Australia over his nation's economic outlook. HSBC's Flash China manufacturing purchasing managers index rose to 49.5 in July, its highest level since February, driven by a jump in the output sub-index to its best showing since October 2011.
The Chinese data is welcome relief on a day that threatens to see the Euro crisis negatively overwhelm most currencies. A weaker than expected purchasing managers survey for Germany showed that the engine of Europe's private industry has contracted for a third straight month raising fears that Germany is on the verge of stalling.
Germany's flash manufacturing PMI fell to 43.3 in July, well below forecasts for 45.3, while services PMI was also below forecasts at 49.7. The data followed French manufacturing PMI which was also well below forecasts. Investors are also bound to be spooked further after the credit ratings agency Moody's cut the credit ratings for Germany, Luxembourg, and Holland to negative watch. Against the Japanese Yen the single currency is close to hitting an 11 year low as investors flee to the Asian currency for safety.
Buying Property Abroad? Ask our resident FX expert a money transfer question or try John's new, free, no-obligation personal service! ,where he helps every step of the way, ensuring you get the best exchange rates on your currency requirements.
TAGS: American Dollar Forecasts Australian Dollar Forecasts Daily Currency Updates Dollar Pound Forecasts Euro Forecasts Japanese Yen Forecasts New Zealand Dollar Forecasts Pound Australian Dollar Forecasts Pound Dollar Forecasts Pound Euro Forecasts Pound New Zealand Dollar Forecasts
Comments are currrently disabled
Related Stories:
Latest News:
Daily Market Updates
Major Currency Forecasts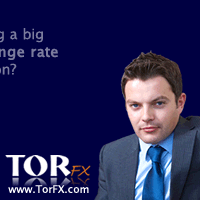 Currency Pairs