British Pound Sterling Down Against US Dollar and Euro Exchange Rates, EUR Gains After ECB Comments
26 Jul 2012 at 10 AM - Written by Toni Johnson
STORY LINK British Pound Sterling Down Against US Dollar and Euro Exchange Rates, EUR Gains After ECB Comments
The UK economy suffered some bad news yesterday thanks to the worse than expected GDP figures for June. The figures released by the office of national statistics (ONS) showed that the country's GDP shrank by 0.7% a figure far worse than the predicted 0.2%. The figures will be of grave concern for the British government and chancellor George Osborne as his plans to curb the impacts of the Euro crisis and end the double dip recession that has engulfed the country. The 0.7% drop in GDP is the biggest fall in quarterly UK economic outlook since the first three months of 2009. As a result the Pound weakened against most of its peers.
The ONS said that the poor weather and additional bank holiday had led to uncertainty in calculating GDP growth for June. Britain's construction sector was the hardest hit over the quarter, with output decreasing by 5.2pc in the three months to June. The service sector shrank by 0.1% over the quarter whilst industrial output fell by 1.3%.
It marked the third consecutive quarterly fall in output, causing the pound to drop to a 12-day low against the dollar and to lose around 1 percent against the euro, pulling it away from a 3-1/2 year high reached on Monday.
The Euro briefly made gains against the US Dollar yesterday following European Central Bank comments on funding for the European stability mechanism. Traders saw the news as positive believing that such a move would give the ESM the extra firepower it needs to effectively tackle the Euro crisis. The gains were short-lived however as fears over the regions problems overrode any sense of optimism and saw the Euro once more slip against the US Dollar.
Buying Property Abroad? Ask our resident FX expert a money transfer question or try John's new, free, no-obligation personal service! ,where he helps every step of the way, ensuring you get the best exchange rates on your currency requirements.
TAGS: American Dollar Forecasts Currency Predictions Daily Currency Updates Dollar Pound Forecasts Euro Forecasts Euro Pound Forecasts Pound Dollar Forecasts Pound Euro Forecasts Pound Sterling Forecasts
Comments are currrently disabled
Related Stories:
Latest News:
Daily Market Updates
Major Currency Forecasts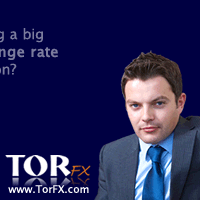 Currency Pairs