Rand to Pound Exchange Rate Outlook - Pound Sterling Steady Decline Against South African Rand
27 Jul 2012 at 12 PM - Written by Minesh Chaudhari
STORY LINK Rand to Pound Exchange Rate Outlook - Pound Sterling Steady Decline Against South African Rand
Last week the Pound Sterling followed a steady decline against the South African Rand from 12.8772 to a weekly low of 12.7410. The Pound was hurt as a series of events conspired to weaken Sterling sentiment. The headline UK CPI inflation figure declined from 2.8% to 2.4% in June which gave investors the impression that the Bank of England may bolster their quantitative easing programme in the near future to ensure that inflation doesn't begin flailing below their 2.0% target.
UK Retail Sales printed at 2.2%, -0.4% worse-than-expected, and the Public Sector Budget Deficit widened by a further £3 billion. The IMF also released a note stating that the UK government's strident austerity drive was harming the country's economic revival efforts which had a negative impact on Sterling.Sterling was dealt a lethal blow on Wednesday as the UK second quarter GDP print showed a contraction of -0.7%. The Pound took a beating across the currency market and declined against all of the majors. Subsequently GBP/ZAR dropped to 13.0335 as investors began to price in the dismal GDP figures.
The Rand appreciated further as improved hopes of additional stimulus measures in the UK and Eurozone boosted growth prospects and caused desire for riskier assets to increase. This caused a high demand for South African bonds and allowed the Rand to grow to a rate of 12.9715.
The South African marketplace benefits from strong liquidity, making it very easy for investors to flow in or out of the country, which means the Rand could be set to benefit further against the Pound as traders look to emerging economies for the guidance that the leading states have denied them. However, rallies of this nature could prove to be very fickle and a swing in risk sentiment could send funds right back out of the country. For this reason volatility is to be expected as GBP/ZAR follows a negative bias.
Buying Property Abroad? Ask our resident FX expert a money transfer question or try John's new, free, no-obligation personal service! ,where he helps every step of the way, ensuring you get the best exchange rates on your currency requirements.
TAGS: Currency Predictions Daily Currency Updates Pound Rand Forecasts South African Rand Forecasts
Comments are currrently disabled
Related Stories:
Latest News:
Daily Market Updates
Major Currency Forecasts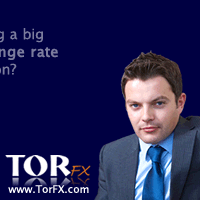 Currency Pairs