Stock Markets Improve And GBP EUR Dips On Positive Comments From Europe's Policymakers
30 Jul 2012 at 10 AM - Written by John Cameron
STORY LINK Stock Markets Improve And GBP EUR Dips On Positive Comments From Europe's Policymakers
Global stocks have opened up higher this morning, following last Friday's positive session. London's FTSE 100 is trading half a per cent higher than Friday's close in early trading, whilst European bourses have opened up with similar gains.
Equities markets have been reassured by the words of Europe's policy-makers at the end of last week and over the weekend. European Central Bank President Mario Draghi led the way when he insisted that the ECB stands ready to do 'whatever it takes to preserve the euro'. The head of the eurogroup of Finance Ministers, Jean-Claude Juncker, expanded on Draghi's theme when he spoke publicly in support of Spain. Juncker suggested that Europe's authorities are seriously considering dipping into the international bond markets in order to buy up Spanish bonds, following last week's spiralling yields on Spanish debt.
Improved investor sentiment has seen the GBP USD exchange rate climb into the 1.5700s in overnight trading, as investors shifted out of the safe-haven US treasury bill and back into riskier asset classes. Conversely, higher-yielding export-driven currencies have made a comeback in the markets thanks to the reassuring words from Europe's policy-makers. This has seen GBP AUD settle below 1.5000 in early trading today. GBP NZD has continued to drift downwards and threatens to break back below the 1.9000 level if appetite for risk remains buoyant. The Canadian Dollar is also looking stronger than it has for some time; this has sent the GBP CAD exchange rate back into the 1.5700s.
However, caution is advisable, as the situation in Europe remains potentially volatile. If tomorrow morning's German unemployment data disappoints, then the mood in the markets could rapidly deteriorate.
Buying Property Abroad? Ask our resident FX expert a money transfer question or try John's new, free, no-obligation personal service! ,where he helps every step of the way, ensuring you get the best exchange rates on your currency requirements.
TAGS: American Dollar Forecasts Australian Dollar Forecasts Canadian Dollar Forecasts Daily Currency Updates Dollar Pound Forecasts Euro Forecasts Euro Pound Forecasts New Zealand Dollar Forecasts Pound Australian Dollar Forecasts Pound Canadian Dollar Forecasts Pound Dollar Forecasts Pound Euro Forecasts Pound New Zealand Dollar Forecasts Pound Sterling Forecasts
Comments are currrently disabled
Related Stories:
Latest News:
Daily Market Updates
Major Currency Forecasts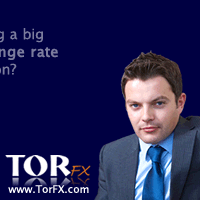 Currency Pairs