Lower Borrowing Costs For Spain And Italy Colour Currency Predictions For EUR, USD, GBP And AUD
30 Jul 2012 at 6 PM - Written by James Fuller
STORY LINK Lower Borrowing Costs For Spain And Italy Colour Currency Predictions For EUR, USD, GBP And AUD
A highly positive session for global equities markets has seen the US DOLLAR remain out of favour amongst international investors, who have continued to dip their feet into the sea of riskier assets. This has seen the GBP USD exchange rate remain close to the 1.5700 level during today's session. With Thursday's Bank of England and ECB policy announcements likely to bring positive developments, the Greenback could remain under pressure in the near-term.
Elsewhere, the POUND STERLING has remained fervently out of favour in the currency markets today, as participants remain wary of the UK currency following last Wednesday's desperate growth figures. With Thursday's BoE decision offering the possibility of further QE for the UK, the future looks far from bright for the Pound.
At least there was one currency which performed worse than Sterling on the day; investors continued to shun the EURO in spite of reduced borrowing costs for both Italy and Spain, taking the GBP EUR exchange rate all the way up to 1.2835 earlier today. However, if the single currency registers losses on an ostensibly 'good news' day, what will happen if the indicators turn poor once again?
Meanwhile, the AUSTRALIAN DOLLAR has been one of the best-performing currencies on the session, thanks to improved investor sentiment. If the ECB takes positive action to remedy the region's debt crisis on Thursday, then there could be further upside to come for the Aussie. This could send the GBP AUD exchange rate downwards from today's 4-month low of 1.4931 to challenge February's 27-year low of 1.4555.
Buying Property Abroad? Ask our resident FX expert a money transfer question or try John's new, free, no-obligation personal service! ,where he helps every step of the way, ensuring you get the best exchange rates on your currency requirements.
TAGS: American Dollar Forecasts Australian Dollar Forecasts Currency Predictions Dollar Pound Forecasts Euro Forecasts Euro Pound Forecasts Pound Australian Dollar Forecasts Pound Dollar Forecasts Pound Euro Forecasts Pound Sterling Forecasts
Comments are currrently disabled
Related Stories:
Latest News:
Daily Market Updates
Major Currency Forecasts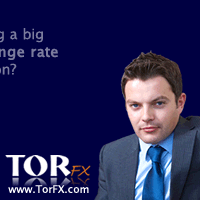 Currency Pairs