Exchange Rates Today: GBP USD Threatens to go Higher as Share Markets Register Further Gains
31 Jul 2012 at 10 AM - Written by Minesh Chaudhari
STORY LINK Exchange Rates Today: GBP USD Threatens to go Higher as Share Markets Register Further Gains
Investor sentiment remained buoyant during the overnight session, as Asian share indices followed the lead set by their European and North American counterparts and traded into positive territory. Improved appetite for risk has provided a fair wind for the risk-sensitive Australian Dollar, sending the GBP AUD exchange rate down to close to 1.4900 in early trading today. The Aussie was further assisted by June's Building Approvals Data, released in the early hours of this morning. The figures far outstripped analysts' expectations to show an annualised increase of 10.2% last month, thrashing economists' expectations of a pronounced contraction of 5.5%. The positive numbers caused market participants to trim their expectations of the potential for further loosening of domestic monetary policy in the near-term.
Elsewhere, the easing of risk aversion has hit the safe-haven US Dollar, sending the GBP USD exchange rate up to 1.5730 overnight. Market focus will turn to North America this afternoon with the release of two key pieces of data which are likely to prove market-moving. The latest Canadian GDP growth numbers are set for release at 1330hrs BST today; analysts are expecting the annualised figure for May to show at 2.6% - a marked increase on April's 2.0% print. Such an outcome would provide further impetus for the CAD's recent recovery.
Meanwhile, today's key data release comes just before the European equities close, when this month's US Consumer Confidence survey is released. A showing above June's 62.0 would heighten the selling pressure on the Greenback, potentially propelling the GBP USD exchange rate towards the psychologically important 1.6000 level once more.
Buying Property Abroad? Ask our resident FX expert a money transfer question or try John's new, free, no-obligation personal service! ,where he helps every step of the way, ensuring you get the best exchange rates on your currency requirements.
TAGS: American Dollar Forecasts Australian Dollar Forecasts Canadian Dollar Forecasts Daily Currency Updates Dollar Pound Forecasts Pound Australian Dollar Forecasts Pound Canadian Dollar Forecasts Pound Dollar Forecasts Pound Sterling Forecasts
Comments are currrently disabled
Related Stories:
Latest News:
Daily Market Updates
Major Currency Forecasts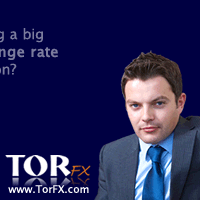 Currency Pairs