Today's Currency Rate Predictions For USD, CAD, GBP, EUR
31 Jul 2012 at 6 PM - Written by Ben Hughes
STORY LINK Today's Currency Rate Predictions For USD, CAD, GBP, EUR
Global stocks have endured a day of losses following negative comments from German policymakers which suggested that the Teutonic giant would oppose further bond purchases by the ECB. This has caused some safe haven support for the US DOLLAR, however this afternoon's stronger-than-anticipated US Consumer Confidence survey could spell trouble for the Greenback in the near-term.
Meanwhile, the CANADIAN DOLLAR has struggled to maintain its positive performance of recent times following this afternoon's weak domestic GDP growth data. Eurozone fears have added to pressure on the CAD, which currently trades at 1.5681 against the Pound. Potentially, the Loonie could now weaken from here.
The POUND STERLING has been the worst-performing of the sixteen most-actively traded global currencies on the day. Anaemic domestic growth and fears that Thursday may see the BoE announce further Quantitative Easing for Britain have heaped selling pressure on the Pound. Tomorrow morning's Nationwide House Price survey is unlikely to dig Sterling out of the hole which it currently inhabits.
For once, the EURO has been the strongest major currency on the day. This morning saw the release of re-assuring economic data from the region, with German Retail Sales numbers for June thrashing analysts' expectations. German employment data and whole-of-eurozone inflation figures came out as per expectations, further steadying the ship. If Thursday's European Central Bank policy decision brings the announcement of further extraordinary action to support struggling nation states, then the single currency could finish the week with a flourish. At this stage, the GBP EUR exchange rate trades at 1.2721.
Buying Property Abroad? Ask our resident FX expert a money transfer question or try John's new, free, no-obligation personal service! ,where he helps every step of the way, ensuring you get the best exchange rates on your currency requirements.
TAGS: American Dollar Forecasts Canadian Dollar Forecasts Currency Predictions Dollar Pound Forecasts Euro Forecasts Euro Pound Forecasts Pound Canadian Dollar Forecasts Pound Dollar Forecasts Pound Euro Forecasts Pound Sterling Forecasts
Comments are currrently disabled
Related Stories:
Latest News:
Daily Market Updates
Major Currency Forecasts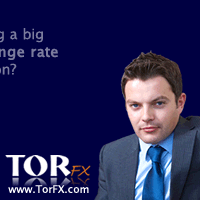 Currency Pairs