Euro Rate Today - GBP to EUR Exchange Rate Heads Lower As Investors Price-In ECB Action
1 Aug 2012 at 9 AM - Written by David Woodsmith
STORY LINK Euro Rate Today - GBP to EUR Exchange Rate Heads Lower As Investors Price-In ECB Action
Yesterday's session saw the GBP EUR exchange rate trade down by almost 0.75% by the close of Europe's equities markets, as a combination of Sterling weakness and relative Euro strength caused downward pressure on the pair. The single currency made gains as institutional investors bet that the European Central Bank will take positive steps to rescue debt-burdened nations including Spain and Italy from their current debt malaise by announcing that it is once again stepping in to global bond markets in order to reduce borrowing costs.
The euro suffered a pronounced wobble in the middle part of the day, as rumours circulated that Germany was opposing the move. However, as with many market whispers, the fact that Germany's policymakers were bothering to oppose an action which was yet to take place simply served to heighten investors' belief that the move was a 'done deal'. There's no smoke without fire. We will learn more tomorrow.
Elsewhere, yesterday afternoon saw the release of a surprisingly strong US Consumer Confidence survey, which printed at 65.9 – up from June's 62.7 print and far ahead of analysts' expectations. The positive number sets up the potential for considerable upside for the GBP USD exchange rate as we head towards Friday's weekend close, particularly if the Bank of England monetary policy committee decides against further Quantitative Easing for the UK economy and the European Central Bank does indeed tackle the eurozone's ongoing problems head-on by announcing that it is set to step into bond markets once again.
This evening's Federal Reserve FOMC announcement is also likely to have a marked effect on global risk sentiment and should be closely monitored.
Buying Property Abroad? Ask our resident FX expert a money transfer question or try John's new, free, no-obligation personal service! ,where he helps every step of the way, ensuring you get the best exchange rates on your currency requirements.
TAGS: American Dollar Forecasts Daily Currency Updates Dollar Pound Forecasts Euro Forecasts Euro Pound Forecasts Pound Dollar Forecasts Pound Euro Forecasts Pound Sterling Forecasts
Comments are currrently disabled
Related Stories:
Latest News:
Daily Market Updates
Major Currency Forecasts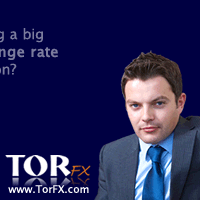 Currency Pairs