Exchange Rate Predictions For GBP USD EUR NZD
1 Aug 2012 at 6 PM - Written by John Cameron
STORY LINK Exchange Rate Predictions For GBP USD EUR NZD
Troublingly poor UK PMI Manufacturing data, released earlier, has meant another weak performance for the POUND STERLING today. If the Bank of England monetary policy committee opts for further Quantitative Easing tomorrow, then Sterling could be in freefall over the next few sessions.
Meanwhile, all bets are off for the US DOLLAR ahead of this evenings FOMC policy announcement. As always, the tone of Fed Chairman Ben Bernanke's press conference will be closely monitored by analysts for clues on the future prospects for the global economy. If Bernanke is downbeat and there is no suggestion of further QE for the US economy, then the GBP USD exchange rate could take a tumble before the weekend. Cable currently stands at 1.5585.
The EURO has enjoyed a steady day on the markets – no bad thing given the recent traumas which the single currency has endured. This saw the GBP EUR exchange rate dip to 1.2663 by the middle part of today's European session. If tomorrow's European Central Bank policy announcement yields a positive plan to lower Spain and Italy's burgeoning borrowing costs, (perhaps via a re-ignition of the ECB's bond purchase scheme), then the euro could enjoy a boost.
The NEW ZEALAND DOLLAR has pushed ahead against the Pound once again today, sending the GBP NZD exchange rate dip to 1.9176. Another strong session for global equities, in anticipation of strong action from the ECB tomorrow, has assisted the Kiwi. There appears to be little in terms of risk events for the remainder of this week to knock the NZD off its current upward trajectory.
Buying Property Abroad? Ask our resident FX expert a money transfer question or try John's new, free, no-obligation personal service! ,where he helps every step of the way, ensuring you get the best exchange rates on your currency requirements.
TAGS: American Dollar Forecasts Australian Dollar Forecasts Currency Predictions Dollar Pound Forecasts Euro Forecasts Euro Pound Forecasts New Zealand Dollar Forecasts Pound Dollar Forecasts Pound Euro Forecasts Pound New Zealand Dollar Forecasts Pound Sterling Forecasts
Comments are currrently disabled
Related Stories:
Latest News:
Daily Market Updates
Major Currency Forecasts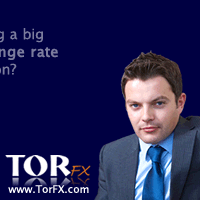 Currency Pairs