Pound Gains Against Euro, Dips Against Safe Haven US Dollar And Yen – GBP / EUR Could Go Higher
10 Aug 2012 at 4 PM - Written by David Woodsmith
STORY LINK Pound Gains Against Euro, Dips Against Safe Haven US Dollar And Yen – GBP / EUR Could Go Higher
Weak Chinese trade figures overnight have taken the edge off global stocks as this week's session grinds to a halt. The move has caused some support for the US DOLLAR, sending the GBP USD exchange rate down to 1.5576 in early trading today. Disappointing Canadian employment numbers this afternoon have added to the bleak mood, upping the potential for an upward move for the Buck next week.
German and Italian CPI inflation data came out as per expectations this morning, however the EURO remains firmly out of favour with investors, due to the eurozone's institutionalised debt difficulties. If next Tuesday's latest German GDP growth figures are softer than expected, then the single currency could lose even more support. The current GBP EUR exchange rate is 1.2734.
The POUND STERLING has traded into positive territory against the vast majority of the other sixteen most-actively traded currencies during today's session. Market participants look to have now largely factored-in the BoE's GDP growth downgrade into their pricing, providing some respite for the Pound. The next tier one risk event of note comes on Wednesday with the release of the minutes of the most recent Bank of England policy meeting – don't count on the Bank to make anything other than Sterling-negative comments.
The JAPANESE YEN has been strongly supported during today's session, evidencing the fact that it remains a strongly risk-tethered currency. Thursday's decision by the Bank of Japan to maintain interest rates at 0.10% has been Yen-neutral, however last night's Japanese data showed that levels of domestic industrial output are contracting at a slower pace than was previously the case, providing a fillip for the Japanese tender. The current GBP JPY exchange rate is 122.6300.
Buying Property Abroad? Ask our resident FX expert a money transfer question or try John's new, free, no-obligation personal service! ,where he helps every step of the way, ensuring you get the best exchange rates on your currency requirements.
TAGS: American Dollar Forecasts Currency Predictions Dollar Pound Forecasts Euro Forecasts Euro Pound Forecasts Japanese Yen Forecasts Pound Dollar Forecasts Pound Euro Forecasts Pound Sterling Forecasts Pound Yen Forecasts
Comments are currrently disabled
Related Stories:
Latest News:
Daily Market Updates
Major Currency Forecasts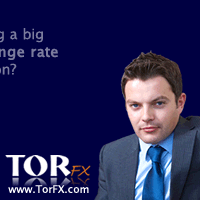 Currency Pairs