Japanese Yen tumbles as Euro recovers
January 17, 2013 - Written by Toni Johnson
STORY LINK Japanese Yen tumbles as Euro recovers
Japanese Yen tumbles as Euro recovers
The Japanese Yen has fallen against the majority of its most traded currency peers today after investors grew cautious as they awaited the launch of the Bank of Japans expected aggressive monetary easing policy. Elsewhere, the Euro thrived after a series of strong performances at the bond auctions allaying fears about the regions Eurozone debt crisis.
The US Dollar surged against the Yen after a two day decline returning it firmly to the heady heights it experienced at the end of 2012. The American currency rose as high as 89.56 making it come close to hitting a fresh two and a half year high against the Japanese currency.
Strategists said that increasing bets on aggressive policy easing by the Bank of Japan would continue to drag the yen lower before policymakers meet on January 21-22, when it is widely expected to adopt a 2 percent inflation target.
In Europe the improvement in risk appetite arose from the strong demand for Spanish debt and upbeat economic data emerging out of the USA. New home builds in the States increased in December to its fastest pace in over our years whilst the number of American claiming unemployment benefits tumbled to a five-year low. Growing optimism about the Eurozone continues to be bolstered by the positive rhetoric being spoken by the regions leaders.
The next important event for the financial markets is due tomorrow with the latest batch of data due to be released from China.
International Money Transfer? Ask our resident FX expert a money transfer question or try John's new, free, no-obligation personal service! ,where he helps every step of the way, ensuring you get the best exchange rates on your currency requirements.
TAGS: American Dollar Forecasts Daily Currency Updates Dollar Pound Forecasts Euro Forecasts Euro Pound Forecasts
Comments are currrently disabled
Related Stories:
Latest News:
Daily Market Updates
Major Currency Forecasts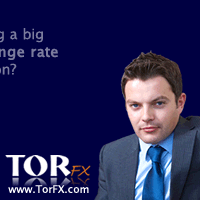 Currency Pairs