Pound Euro Exchange Rate (GBP/EUR) rises above the 1.16 mark after BOE pledge
August 7, 2013 - Written by John Cameron
STORY LINK Pound Euro Exchange Rate (GBP/EUR) rises above the 1.16 mark after BOE pledge
The Pound Euro exchange rate (GBP/EUR) has strengthened by more than 1% today and has leapt to a one and a half month high against the US Dollar after the Bank of England pledged to maintain interest rates at record lows until the UK unemployment rate drops below 7%.
After the Bank's statement the 'Greenback' slumped to its lowest level since June and came close to a fresh monthly high against the Euro. BOE Governor Mark Carney said at Wednesday's press conference that the Central Bank will maintain interest rates at the record low level of 0.5% until employment prospects in the country improved something that could take another three years to achieve he added. Currently the UK's unemployment rate is hovering around the 7.8% mark; the BOE's target is 7%.
Carney went on to say that whilst unemployment will be an important measure it is not a target and that the 7% threshold could be set aside if low rates begin to threaten the UK economy. He went on to say that while an economic recovery is taking hold, growth is likely to remain weak by historical standards.
Earlier in the session the Euro had made gains against the Pound following the release of positive data being released in Germany. Data released by the Economy Ministry showed that industrial production in the Eurozone's biggest economy increased in June. Output jumped by 2.4% in June, up from the 0.3% recorded in May.
Euro exchange rate forecast: The next big mover for the GBP/EUR pair is likely to occur next week due to a lack of UK and Euro data releases in the rest of this week.
International Money Transfer? Ask our resident FX expert a money transfer question or try John's new, free, no-obligation personal service! ,where he helps every step of the way, ensuring you get the best exchange rates on your currency requirements.
Comments are currrently disabled
Related Stories:
Latest News:
Daily Market Updates
Major Currency Forecasts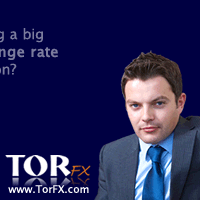 Currency Pairs