Pound Rupee Exchange Rate Today: GBP/INR Falls on Royal Bank of India Raise Key Interest Rate
January 28, 2014 - Written by David Woodsmith
STORY LINK Pound Rupee Exchange Rate Today: GBP/INR Falls on Royal Bank of India Raise Key Interest Rate
The Indian Rupee (INR) has enjoyed a rare day of gains against Sterling, sending the Pound Rupee exchange rate (GBP/INR) down to as low as 103.48. The improvement for the Indian tender was driven by the surprise news that the Reserve Bank of India (RBI) had decided to raise its key interest rate from 7.75% up to 8.0%. However, gains for the Rupee on the day were tempered by the RBI's accompanying statement which suggested that further near-term rate hikes were unlikely given that the rate of domestic price rises was expected to continue to ease.
The US Dollar to Indian Rupee exchange rate is trading down -0.93% at 62.51500 USD/INR.
A strong US Consumer Confidence survey and a weak Durable Goods Orders print this afternoon meant that the US Dollar has struggled to find a clear direction since the New York session began a short time ago. The Pound Dollar exchange rate (GBP/USD) topped out at 1.6625 earlier on as the Buck gave up ground in the wake of the disappointing Durable Goods figure. The showing of -4.3% versus an anticipated 1.8% for the number led investors to question the confidence levels of economic participants in the States.
The closely watched print gauges consumers' and businesses willingness to make 'big ticket' purchases for white goods and machinery expected to last for at least three years. When individuals and SMEs are optimistic, they have no qualms about making such purchases. When the same consumers are in a more go-ahead mood, they will be happy to make the larger purchases.
The implication from the weak Durable Goods number was that the US economy may not yet be robust enough to weather further cuts to its Quantitative Easing programme by the Federal Reserve. However, in a day of distinctly mixed messages, January's US Consumer Confidence survey registered at well above analysts' expectations at 80.7. This encouraging result provided a renewed bout of support for the Greenback, sending the GBP USD exchange rate back down into the 1.6500s once more.
International Money Transfer? Ask our resident FX expert a money transfer question or try John's new, free, no-obligation personal service! ,where he helps every step of the way, ensuring you get the best exchange rates on your currency requirements.
TAGS: American Dollar Forecasts Currency Predictions Dollar Pound Forecasts Indian Rupee Forecasts Pound Dollar Forecasts Pound Rupee Forecasts Pound Sterling Forecasts
Comments are currrently disabled
Related Stories:
Latest News:
Daily Market Updates
Major Currency Forecasts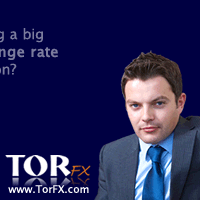 Currency Pairs